Sacred Music Festival Helsinki 13.-15.10.2022
15.09.2022, 16:37 /
updated 26.09.2022, 08:11
Pyhään musiikkiin keskittyvän tapahtuman ohjelmassa on sekä musiikkia että elokuvaa.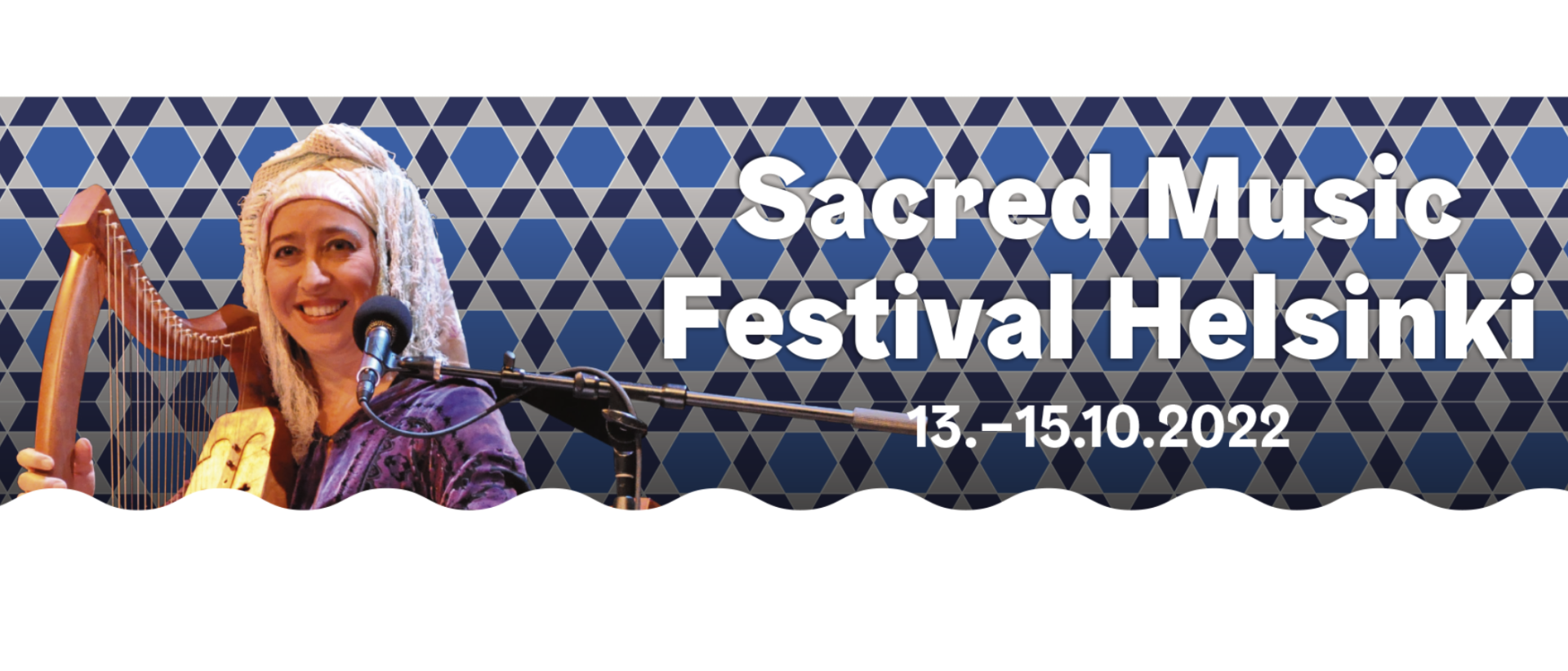 Sacred Music Helsinki Festival käynnistyy lokakuussa viime vuoden koronatauon jälkeen pienimuotoisesti, mutta kansainvälisesti.
Konserttitapahtuma tuo esille eri uskontojen musiikkia sekä ulkomaisten että kotimaisten yhtyeiden, kuorojen ja solistien esittämänä. Tarkoituksena on paitsi tutustuttaa yleisöä eri uskontojen piirissä esitettävään musiikkiin myös koota yhteen ihmisiä eri yhteisöistä kokemaan ja tekemään yhdessä.
Neljännen kerran järjestettävän tapahtuman avajaiskonsertissa kuullaan legendaarista maailmankuulua jazztrumpetistia Henry Lowtheria (Englanti) yhdessä Niklas Winterin kvartetin kanssa. Välimeren sefardijuutalaisten perinteiseen musiikkiin perehtyneen tutkijan ja muusikon Vanessa Paloma Elbazin (Englanti) musiikkiin liittyy Kamal Hachkarin (Marokko) ohjaama elokuva In Your Eyes, I See my Country. Päätöskonsertissa kuulemme afrikkalaistaustaista gospel-perheyhtyettä Famille De Grâcea.
Henry Lowther ja Niklas Winter 13.10. klo 18 Viikin kirkko
Vanessa Paloma Elbaz 14.10. klo 19 kulttuurikeskus Caisa
In your eyes, I see my country -elokuva 15.10. klo 14 ja klo 16 kulttuurikeskus Caisa
Famille De Grâce 15.10. klo 18 Oulunkylän kirkko

Sacred Music Festival Helsinki 13.-15.10.2022
Sacred Music Festival Helsinki, organized for the fourth time, returns in October after last year's corona break, on a small scale, but internationally. The event presents music of different religions performed by both foreign and domestic groups, choirs and soloists. The purpose is not only to introduce the public to the music performed in different religions, but also to bring together people from different communities to experience and do things together.
In the opening concert of the festival you will hear the legendary world-famous jazz trumpeter Henry Lowther (England) together with Niklas Winter's quartet. The music of the researcher and musician Vanessa Paloma Elbaz (England), who is familiar with the traditional music of the Sephardic Jews of the Mediterranean, is accompanied by the film In Your Eyes, I See my Country, directed by the Moroccan Kamal Hachkar. In the final concert, we will hear Famille De Grâcea, a gospel family band of an African background.
‍
ewogICJlbGVtZW50IiA6ICJoc3JreS91dXRpc2V0L3V1dGlzZXQvdXV0aW5lbi9qYWEiLAogICJlbGVtZW50X21vZGUiIDogIiIsCiAgImVsZW1lbnQuY29tcG9uZW50IiA6ICJ0cnVlIiwKICAiaTE4bi5qYWEiIDogIkphYSIsCiAgImVsZW1lbnQuNiIgOiAiZmFsc2UiLAogICJlbGVtZW50LjUiIDogImZhbHNlIiwKICAic2VjdGlvbiIgOiAiZGVmYXVsdCIsCiAgImVsZW1lbnQucHVibGljbGluayIgOiAiL2VsZW1lbnQuaHRtbC5zdHgiLAogICJpbXBvcnRwYXRoIiA6ICIvd2ViY29tcG9uZW50cy9oc3JreS91dXRpc2V0L3V1dGlzZXQvdXV0aW5lbi9qYWEvIiwKICAia29rbyIgOiAiOCIsCiAgIlVJRCIgOiAiaWRkRXdrVzFCQW0iLAogICJlbGVtZW50LmJhc2UubGlzdCIgOiAiL21vZHVsZXNiYXNlL2VsZW1lbnRzL2hzcmt5L2phYSIsCiAgImNzcyIgOiAiY3NzL2phYS5jc3MiLAogICJFbGVtZW50LkJhc2UiIDogImhzcmt5L2phYSIsCiAgImRhdGFfbGlzdGVuZXJzIiA6ICJoc3JreS91dXRpc2V0L3V1dGlzZXQvdXV0aW5lbi9qYWEiLAogICJjYXJkY2hhbm5lbCIgOiAicHVibGljIiwKICAiZWxlbWVudC5iYXNlIiA6ICJoc3JreS9qYWEiLAogICJDVVJSRU5UUEFUSCIgOiAiL2hzcmt5L3V1dGlzZXQvdXV0aXNldC91dXRpbmVuL2phYS8iLAogICJ1cmxleGVjdXRlcGF0aCIgOiAiL2NoYW5uZWxzL3B1YmxpYy93d3cvaHNya3kvZmkvaW5kZXgvdXV0aXNldC9jVW5XQkRCMHkiLAogICJlbGVtZW50LmxpbmsiIDogIi9lbGVtZW50Lmh0bWwuc3R4IiwKICAic2hvcnR1cmwiIDogInRydWUiLAogICJza2luIiA6ICJza2lucy9qYWEuaHRtbCIsCiAgImVsZW1lbnQubG9hZCIgOiAic2VydmVyIiwKICAiWFhYZWxlbWVudC5vbmxvYWQiIDogInNlcnZlciIsCiAgIklOU1RBTkNFSUQiIDogImRFd2pIenVVSyIsCiAgImNoYW5uZWwubGFuZ3VhZ2UiIDogImZpIiwKICAiZWxlbWVudC5tb2RlIiA6ICJlbGVtZW50IiwKICAiZWxlbWVudC5wYXRoIiA6ICJoc3JreS91dXRpc2V0L3V1dGlzZXQvdXV0aW5lbi9qYWEiLAogICJlbGVtZW50Lmxhbmd1YWdlIiA6ICJmaSIsCiAgImkxOG4uYmFzZSIgOiAiaHNya3kvdXV0aXNldC91dXRpc2V0L3V1dGluZW4vamFhIiwKICAiZWRpdHVybCIgOiAiaHR0cHM6Ly9oc3JreTIwMTZjbXMtcHJvZC5hYmFrby5maS9iaW4vZ2V0L3ZlZC9jVW5Jb2pPWVMuY1VtdVNYSnd1LkRFeE5UdnpJNyIsCiAgInB1YmxpY3VybCIgOiAiL2VsZW1lbnQuaHRtbC5zdHgiLAogICIiIDogIiIsCiAgIkdVSUQiIDogIiIsCiAgInZpZXd1cmwiIDogImh0dHBzOi8vaHNya3kyMDE2Y21zLXByb2QuYWJha28uZmkvYmluL2dldC92aWQvY1VuSW9qT1lTLmNVbXVTWEp3dS5ERXhOVHZ6STciCn0=