ewogICJlbGVtZW50IiA6ICJoc3JreS9hcnRpa2tlbGl0L2FydGlra2VsaS90ZWtzdGkiLAogICJlbGVtZW50X21vZGUiIDogIiIsCiAgImVsZW1lbnQuY29tcG9uZW50IiA6ICJ0cnVlIiwKICAiaGFlX2FydGlra2VsaV90ZWtzdGkiIDogImFydGlra2VsaXQvaGFlX2FydGlra2VsaS90ZWtzdGkiLAogICJlbGVtZW50LjYiIDogImZhbHNlIiwKICAiZWxlbWVudC41IiA6ICJmYWxzZSIsCiAgInNlY3Rpb24iIDogImRlZmF1bHQiLAogICJlbGVtZW50LnB1YmxpY2xpbmsiIDogIi9lbGVtZW50Lmh0bWwuc3R4IiwKICAiaW1wb3J0cGF0aCIgOiAiL3dlYmNvbXBvbmVudHMvaHNya3kvYXJ0aWtrZWxpdC9hcnRpa2tlbGkvdGVrc3RpLyIsCiAgIlVJRCIgOiAiaWRzZXZOUnl6TjIiLAogICJjc3MiIDogImNzcy90ZWtzdGkuY3NzIiwKICAiZGF0YV9saXN0ZW5lcnMiIDogImhzcmt5L2FydGlra2VsaXQvYXJ0aWtrZWxpL3Rla3N0aSIsCiAgImNhcmRjaGFubmVsIiA6ICJwdWJsaWMiLAogICJDVVJSRU5UUEFUSCIgOiAiL2hzcmt5L2FydGlra2VsaXQvYXJ0aWtrZWxpL3Rla3N0aS8iLAogICJlbGVtZW50LmxpbmsiIDogIi9lbGVtZW50Lmh0bWwuc3R4IiwKICAidXJsZXhlY3V0ZXBhdGgiIDogIi9jaGFubmVscy9wdWJsaWMvd3d3L2hzcmt5L2ZpL2luZGV4L3Npc2FsdG9rZXNrdXMvTGQwVTU5U1RyIiwKICAic2tpbiIgOiAic2tpbnMvdGVrc3RpLmh0bWwiLAogICJlbGVtZW50LmxvYWQiIDogInNlcnZlciIsCiAgIlhYWGVsZW1lbnQub25sb2FkIiA6ICJzZXJ2ZXIiLAogICJJTlNUQU5DRUlEIiA6ICJzZXZSVmpBQmMiLAogICJlbGVtZW50Lm1vZGUiIDogImVsZW1lbnQiLAogICJjaGFubmVsLmxhbmd1YWdlIiA6ICJmaSIsCiAgImkxOG4uYmFzZSIgOiAiaHNya3kvYXJ0aWtrZWxpdC9hcnRpa2tlbGkvdGVrc3RpIiwKICAiZWxlbWVudC5wYXRoIiA6ICJoc3JreS9hcnRpa2tlbGl0L2FydGlra2VsaS90ZWtzdGkiLAogICJlbGVtZW50Lmxhbmd1YWdlIiA6ICJmaSIsCiAgInB1YmxpY3VybCIgOiAiL2VsZW1lbnQuaHRtbC5zdHgiLAogICJlZGl0dXJsIiA6ICJodHRwczovL2hzcmt5MjAxNmNtcy1wcm9kLmFiYWtvLmZpL2Jpbi9nZXQvdmVkL0xkMGdGdUtUai5MZDFIbkJIbEQuREV4TlR2ekk3IiwKICAiIiA6ICIiLAogICJHVUlEIiA6ICIiLAogICJ2aWV3dXJsIiA6ICJodHRwczovL2hzcmt5MjAxNmNtcy1wcm9kLmFiYWtvLmZpL2Jpbi9nZXQvdmlkL0xkMGdGdUtUai5MZDFIbkJIbEQuREV4TlR2ekk3Igp9
Friendship Cafe | Ystävyyskahvila
Malmi parish
NOTE: Friendship Cafe is closed for the rest of 2020. Have you moved to Finland? Would you like to meet people and make some friends? Or maybe you want to speak and learn some Finnish? Welcome to drop by or spend time together informally. We serve coffee and tea with some snacks.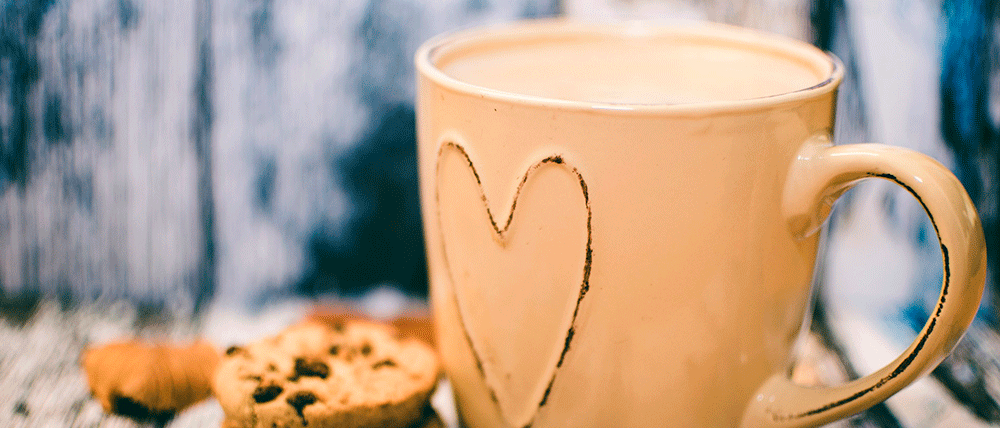 Huom! Ystävyyskahvila on kiinni loppuvuodeksi 2020.
Oletko muuttanut Suomeen muualta? Haluaisitko tavata uusia ihmisiä ja löytää ystäviä? Ehkä haluat puhua tai oppia vähän suomea? Tervetuloa pistäytymään tai viettämään aikaa yhdessä. Tarjoamme kahvia ja teetä sekä pientä purtavaa.
Every Thursday evening at 6–8 pm starting 10th September 2020.
Place: Pihlajamäki Church, Liusketie 1, downstairs.
Lisätietoja/more information minna-sisko.makinen@evl.fi
or tel. 050 369 1004.
ewogICJlbGVtZW50IiA6ICJoc3JreS9hcnRpa2tlbGl0L2FydGlra2VsaS9qYWEiLAogICJlbGVtZW50X21vZGUiIDogIiIsCiAgImVsZW1lbnQuY29tcG9uZW50IiA6ICJ0cnVlIiwKICAiaTE4bi5qYWEiIDogIkphYSIsCiAgImVsZW1lbnQuNiIgOiAiZmFsc2UiLAogICJlbGVtZW50LjUiIDogImZhbHNlIiwKICAic2VjdGlvbiIgOiAiZGVmYXVsdCIsCiAgImVsZW1lbnQucHVibGljbGluayIgOiAiL2VsZW1lbnQuaHRtbC5zdHgiLAogICJpbXBvcnRwYXRoIiA6ICIvd2ViY29tcG9uZW50cy9oc3JreS9hcnRpa2tlbGl0L2FydGlra2VsaS9qYWEvIiwKICAia29rbyIgOiAiMTIiLAogICJVSUQiIDogImlkc2VjQzJPeHZjIiwKICAiZWxlbWVudC5iYXNlLmxpc3QiIDogIi9tb2R1bGVzYmFzZS9lbGVtZW50cy9oc3JreS91dXRpc2V0L3V1dGlzZXQvdXV0aW5lbi9qYWEsL21vZHVsZXNiYXNlL2VsZW1lbnRzL2hzcmt5L2phYSIsCiAgImNzcyIgOiAiY3NzL2phYS5jc3MiLAogICJFbGVtZW50LkJhc2UiIDogImhzcmt5L2phYSIsCiAgImRhdGFfbGlzdGVuZXJzIiA6ICJoc3JreS9hcnRpa2tlbGl0L2FydGlra2VsaS9qYWEiLAogICJjYXJkY2hhbm5lbCIgOiAicHVibGljIiwKICAiZWxlbWVudC5iYXNlIiA6ICJoc3JreS91dXRpc2V0L3V1dGlzZXQvdXV0aW5lbi9qYWEiLAogICJDVVJSRU5UUEFUSCIgOiAiL2hzcmt5L2FydGlra2VsaXQvYXJ0aWtrZWxpL2phYS8iLAogICJ1cmxleGVjdXRlcGF0aCIgOiAiL2NoYW5uZWxzL3B1YmxpYy93d3cvaHNya3kvZmkvaW5kZXgvc2lzYWx0b2tlc2t1cy9MZDBVNTlTVHIiLAogICJlbGVtZW50LmxpbmsiIDogIi9lbGVtZW50Lmh0bWwuc3R4IiwKICAic2hvcnR1cmwiIDogInRydWUiLAogICJza2luIiA6ICJza2lucy9qYWEuaHRtbCIsCiAgImVsZW1lbnQubG9hZCIgOiAic2VydmVyIiwKICAiWFhYZWxlbWVudC5vbmxvYWQiIDogInNlcnZlciIsCiAgIklOU1RBTkNFSUQiIDogInNlY0ozcE9udyIsCiAgImNoYW5uZWwubGFuZ3VhZ2UiIDogImZpIiwKICAiZWxlbWVudC5tb2RlIiA6ICJlbGVtZW50IiwKICAiZWxlbWVudC5wYXRoIiA6ICJoc3JreS9hcnRpa2tlbGl0L2FydGlra2VsaS9qYWEiLAogICJlbGVtZW50Lmxhbmd1YWdlIiA6ICJmaSIsCiAgImkxOG4uYmFzZSIgOiAiaHNya3kvYXJ0aWtrZWxpdC9hcnRpa2tlbGkvamFhIiwKICAiZWRpdHVybCIgOiAiaHR0cHM6Ly9oc3JreTIwMTZjbXMtcHJvZC5hYmFrby5maS9iaW4vZ2V0L3ZlZC9MZDBnRnVLVGouTGQxSG5CSGxELkRFeE5UdnpJNyIsCiAgInB1YmxpY3VybCIgOiAiL2VsZW1lbnQuaHRtbC5zdHgiLAogICIiIDogIiIsCiAgIkdVSUQiIDogIiIsCiAgInZpZXd1cmwiIDogImh0dHBzOi8vaHNya3kyMDE2Y21zLXByb2QuYWJha28uZmkvYmluL2dldC92aWQvTGQwZ0Z1S1RqLkxkMUhuQkhsRC5ERXhOVHZ6STciCn0=