ewogICJlbGVtZW50IiA6ICJoc3JreS9hcnRpa2tlbGl0L2FydGlra2VsaS90ZWtzdGkiLAogICJlbGVtZW50X21vZGUiIDogIiIsCiAgImVsZW1lbnQuY29tcG9uZW50IiA6ICJ0cnVlIiwKICAiaGFlX2FydGlra2VsaV90ZWtzdGkiIDogImFydGlra2VsaXQvaGFlX2FydGlra2VsaS90ZWtzdGkiLAogICJlbGVtZW50LjYiIDogImZhbHNlIiwKICAiZWxlbWVudC41IiA6ICJmYWxzZSIsCiAgInNlY3Rpb24iIDogImRlZmF1bHQiLAogICJlbGVtZW50LnB1YmxpY2xpbmsiIDogIi9lbGVtZW50Lmh0bWwuc3R4IiwKICAiaW1wb3J0cGF0aCIgOiAiL3dlYmNvbXBvbmVudHMvaHNya3kvYXJ0aWtrZWxpdC9hcnRpa2tlbGkvdGVrc3RpLyIsCiAgIlVJRCIgOiAiaWRQaDMzR2c5bWEiLAogICJjc3MiIDogImNzcy90ZWtzdGkuY3NzIiwKICAiZGF0YV9saXN0ZW5lcnMiIDogImhzcmt5L2FydGlra2VsaXQvYXJ0aWtrZWxpL3Rla3N0aSIsCiAgImNhcmRjaGFubmVsIiA6ICJwdWJsaWMiLAogICJDVVJSRU5UUEFUSCIgOiAiL2hzcmt5L2FydGlra2VsaXQvYXJ0aWtrZWxpL3Rla3N0aS8iLAogICJlbGVtZW50LmxpbmsiIDogIi9lbGVtZW50Lmh0bWwuc3R4IiwKICAidXJsZXhlY3V0ZXBhdGgiIDogIi9jaGFubmVscy9wdWJsaWMvd3d3L2hzcmt5L2VuL2FydGlra2VsaSIsCiAgInNraW4iIDogInNraW5zL3Rla3N0aS5odG1sIiwKICAiZWxlbWVudC5sb2FkIiA6ICJzZXJ2ZXIiLAogICJYWFhlbGVtZW50Lm9ubG9hZCIgOiAic2VydmVyIiwKICAiSU5TVEFOQ0VJRCIgOiAiUGgzNDJETEtTIiwKICAiZWxlbWVudC5tb2RlIiA6ICJlbGVtZW50IiwKICAiY2hhbm5lbC5sYW5ndWFnZSIgOiAiZmkiLAogICJpMThuLmJhc2UiIDogImhzcmt5L2FydGlra2VsaXQvYXJ0aWtrZWxpL3Rla3N0aSIsCiAgImVsZW1lbnQucGF0aCIgOiAiaHNya3kvYXJ0aWtrZWxpdC9hcnRpa2tlbGkvdGVrc3RpIiwKICAiZWxlbWVudC5sYW5ndWFnZSIgOiAiZmkiLAogICJwdWJsaWN1cmwiIDogIi9lbGVtZW50Lmh0bWwuc3R4IiwKICAiZWRpdHVybCIgOiAiaHR0cHM6Ly9oc3JreTIwMTZjbXMtcHJvZC5hYmFrby5maS9iaW4vZ2V0L2VpZC94d0tITUg3Z2wuREV4TlR2ekk3IiwKICAiIiA6ICIiLAogICJHVUlEIiA6ICIiLAogICJ2aWV3dXJsIiA6ICJodHRwczovL2hzcmt5MjAxNmNtcy1wcm9kLmFiYWtvLmZpL2Jpbi9nZXQvaWQveHdLSE1IN2dsLkRFeE5UdnpJNyIKfQ==
Diaconal help and support
You are not alone – we are here to support you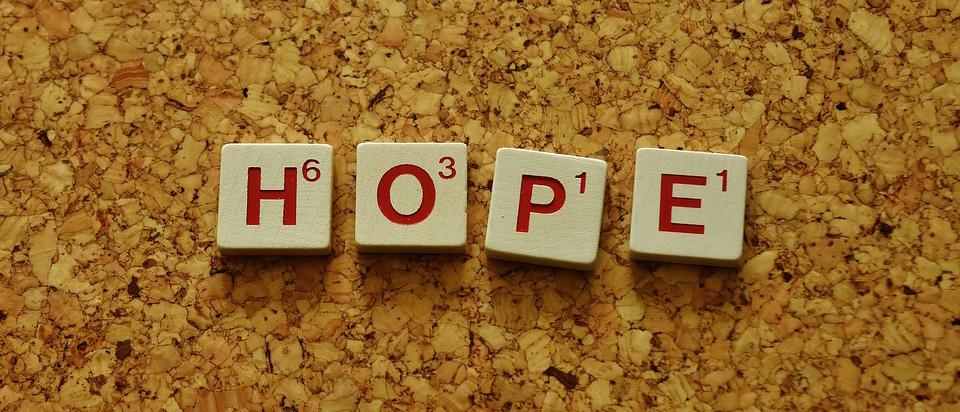 When you are going through hardships in life and need support from others, The Church's diakonia is there to help you.
Church social work also known as diakonia work or work of church deacons
You may contact your local parish's pastor or diaconal worker for counselling if you
face problems in significant relationships
wish spiritual or emotional support
are burdened by sickness or grief, or
for example, have lost your job or suffer from loneliness.
or perhaps have concerns relating to moving to Finland
We offer individual support according to your life situations and look with you for ways forward.
You do not need to be a member of the Church to receive help. We respect your religious or non-religious convictions based on the principle of freedom of religion and belief. All consultations are strictly confidential and free of charge. Under certain conditions, you may be entitled to temporary material or financial aid.
Support for youth
The staff of Snellu, the Church's youth work center, support young people under 29 years in their various life situations. Snellu's Saapas teams do community work amongst young people Saapas is on duty on the streets during weekends and annual festivities. Snellu are based out of St. Matthew's Church (Matteuksenkirkko) in Itäkeskus next to the Metro station. Snellu workers and volunteers can assist you in English.
Special diakonia at the Hermanni Diakonia House works among homeless, prisoners, and people with substance abuse issues. Also migrants and refugees get help and support there. The staff at Hermanni can assist you in English.
Support for those with disabilities
The Church's diakonia offers support for the visually and audially disabled. Diaconal work with the blind arranges special activities such as groups and camps for the blind with the help of the Church's volunteer guides. For those with intellectual developmental disorder there are special confirmation schools and other activities available.
You may join also peer support groups for people with mental health issues. In the groups, you can share your experiences with others who have had similar situations in life. There are also recreation camps and peer support groups for the carers who nurse their family member at home.
Support in other languages than Finnish
Helsinki Lutheran Church has parishes set up currently to serve seven language groups. There are several parishes in Finnish and Swedish languages. An English language parish is situated in Itäkeskus next to the Metro station, and is called St. Matthew's. For more see St. Matthew's Home Page.
There also is a parish in the Arabic language, one in Chinese language, one in the Estonian language and one in the Russian language, which all have regular church services. You can find links to these other language parishes here: Parish work in different languages
Also in both neighboring municipalities to Helsinki, in Espoo and Vantaa there are international parishes and international worship services held in other languages including in English.
ewogICJlbGVtZW50IiA6ICJoc3JreS9hcnRpa2tlbGl0L2FydGlra2VsaS9qYWEiLAogICJlbGVtZW50X21vZGUiIDogIiIsCiAgImVsZW1lbnQuY29tcG9uZW50IiA6ICJ0cnVlIiwKICAiaTE4bi5qYWEiIDogIkphYSIsCiAgImVsZW1lbnQuNiIgOiAiZmFsc2UiLAogICJlbGVtZW50LjUiIDogImZhbHNlIiwKICAic2VjdGlvbiIgOiAiZGVmYXVsdCIsCiAgImVsZW1lbnQucHVibGljbGluayIgOiAiL2VsZW1lbnQuaHRtbC5zdHgiLAogICJpbXBvcnRwYXRoIiA6ICIvd2ViY29tcG9uZW50cy9oc3JreS9hcnRpa2tlbGl0L2FydGlra2VsaS9qYWEvIiwKICAia29rbyIgOiAiMTIiLAogICJVSUQiIDogImlkUGd1bGZ5WFhzIiwKICAiZWxlbWVudC5iYXNlLmxpc3QiIDogIi9tb2R1bGVzYmFzZS9lbGVtZW50cy9oc3JreS91dXRpc2V0L3V1dGlzZXQvdXV0aW5lbi9qYWEsL21vZHVsZXNiYXNlL2VsZW1lbnRzL2hzcmt5L2phYSIsCiAgImNzcyIgOiAiY3NzL2phYS5jc3MiLAogICJFbGVtZW50LkJhc2UiIDogImhzcmt5L2phYSIsCiAgImRhdGFfbGlzdGVuZXJzIiA6ICJoc3JreS9hcnRpa2tlbGl0L2FydGlra2VsaS9qYWEiLAogICJjYXJkY2hhbm5lbCIgOiAicHVibGljIiwKICAiZWxlbWVudC5iYXNlIiA6ICJoc3JreS91dXRpc2V0L3V1dGlzZXQvdXV0aW5lbi9qYWEiLAogICJDVVJSRU5UUEFUSCIgOiAiL2hzcmt5L2FydGlra2VsaXQvYXJ0aWtrZWxpL2phYS8iLAogICJ1cmxleGVjdXRlcGF0aCIgOiAiL2NoYW5uZWxzL3B1YmxpYy93d3cvaHNya3kvZW4vYXJ0aWtrZWxpIiwKICAiZWxlbWVudC5saW5rIiA6ICIvZWxlbWVudC5odG1sLnN0eCIsCiAgInNob3J0dXJsIiA6ICJ0cnVlIiwKICAic2tpbiIgOiAic2tpbnMvamFhLmh0bWwiLAogICJlbGVtZW50LmxvYWQiIDogInNlcnZlciIsCiAgIlhYWGVsZW1lbnQub25sb2FkIiA6ICJzZXJ2ZXIiLAogICJJTlNUQU5DRUlEIiA6ICJQZ3VuNkhGZUMiLAogICJjaGFubmVsLmxhbmd1YWdlIiA6ICJmaSIsCiAgImVsZW1lbnQubW9kZSIgOiAiZWxlbWVudCIsCiAgImVsZW1lbnQucGF0aCIgOiAiaHNya3kvYXJ0aWtrZWxpdC9hcnRpa2tlbGkvamFhIiwKICAiZWxlbWVudC5sYW5ndWFnZSIgOiAiZmkiLAogICJpMThuLmJhc2UiIDogImhzcmt5L2FydGlra2VsaXQvYXJ0aWtrZWxpL2phYSIsCiAgImVkaXR1cmwiIDogImh0dHBzOi8vaHNya3kyMDE2Y21zLXByb2QuYWJha28uZmkvYmluL2dldC9laWQveHdLSE1IN2dsLkRFeE5UdnpJNyIsCiAgInB1YmxpY3VybCIgOiAiL2VsZW1lbnQuaHRtbC5zdHgiLAogICIiIDogIiIsCiAgIkdVSUQiIDogIiIsCiAgInZpZXd1cmwiIDogImh0dHBzOi8vaHNya3kyMDE2Y21zLXByb2QuYWJha28uZmkvYmluL2dldC9pZC94d0tITUg3Z2wuREV4TlR2ekk3Igp9